A new safety standard was implemented in December 2018 for window coverings to safeguard pets and children from older models with dangling cords. With these modern, pet and child safe window treatments now available, everyone is safe. In this guide, we'll look at various window treatment options that are secure, long-lasting, and user-friendly – helping you create a safe yet comfortable atmosphere for your family.
Importance of Pet and Child Safe Window Treatments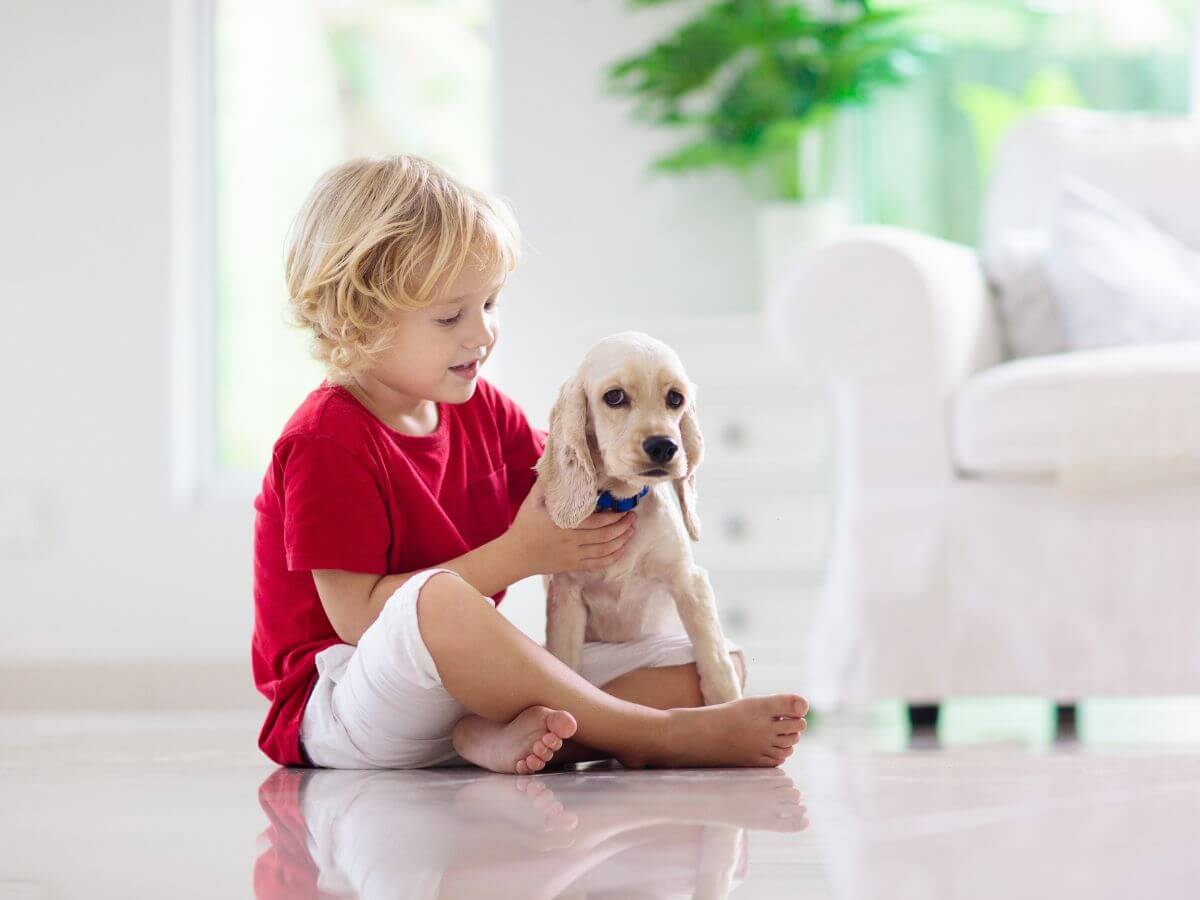 Pet and child safe window treatments are essential for the safety of your loved ones. Window cords and strings can present a severe danger to pets and children who might become curious, leading to strangulation or other injuries. You can eliminate this danger by opting for cordless blinds, shades, or motorized options. Furthermore, window guards or safety netting offer additional protection, preventing pets or children from falling out of open windows.
These safety measures safeguard your family and give you peace of mind, enabling you to enjoy natural light and ventilation without fear of accidents. In conclusion, pet and child safe window treatments should be necessary for any home with young children or pets.
4 Best Window Treatments for Pet and Child Safety in San Francisco
While beautiful window solutions add to the aesthetic appeal of your home, it's crucial that you select ones that are pet and child-safe. Here are the four best pet and child safe window treatments:
Motorized Window Treatments in Smart Homes
Motorized window treatments in San Francisco are compatible with existing Smart Home hub items and allow you to operate them remotely with just a touch. No cords are necessary – making these window treatments safer and tidier! Plus, those pesky cords can look messy too!
Motorized window coverings provide you with security in many ways. Not only are they secure, but you can program them to open at predetermined times, saving money on energy bills.
Motorized solutions can be operated in several ways. There are two primary options for controlling them: a handheld remote or a wall-mounted remote. Or, you can use an app on your smartphone or tablet to operate window coverings remotely. Your assistant may even adjust them by speaking directly to you – no need for you to be home! For full operation, even without being present!
By doing this, you will add an extra layer of security, as thieves tend to target homes where they can see inside and take advantage of opportunities for theft.
Saving time each day is something we all need in today's hectic world. It will take you only a short time to open and close each window covering.
Cellular Shades to Enhance Your Home's Safety and Energy Efficiency
Honeycomb shades or cellular shades are excellent window coverings that promote energy efficiency. These shades contain tiny cells between two pieces of material that trap heat and cold from the air, so outdoor temperatures don't affect indoor temperatures as other options. It takes less energy to maintain a comfortable home temperature all year round with these types of window treatments.
Cellular shades can blend in with any home decor. Their lined pleats give them a modern flair, and you can have them top-down or bottom-up oriented; this allows you to open both top and bottom shades independently for improved lighting control.
Horizontal blinds are a popular choice, made of various materials and long-lasting. While the original style had a pull cord mechanism to raise or lower them, modern versions do not, making them safer and easier for your family to operate.
Grab the bottom rail to raise or lower cordless blinds; they will remain in their previous position. If you want to filter light from them, tilt them slightly.
You have the choice of beautiful hardwood or faux wood finishes, vinyl in a variety of colors, or aluminum.
Roller Shades that Offer Crisp and Clean Appeal
Roller shades are constructed from fabric and appear flat. Working on the same principle as cordless blinds, these safe options for your family members to enjoy include all ages.
No matter what the room may look like inside your house, roller shades will bring it all together! Roller shades can complement any interior. Choose from thousands of fabric options in colors, patterns, and types to achieve the desired look – whether a minimalistic neutral for minimalistic decor or an upbeat design for children's rooms.
Family-Friendly Window Treatments in San Francisco
When it comes to window treatments in homes with pets or children, safety should always be the number one priority. It's essential to choose something that not only meets safety regulations but also complements your decor and lifestyle. Doing this allows you to enjoy peace of mind knowing your loved ones are secure while taking advantage of natural light's beauty and benefits. Luckily, there are various options in San Francisco for pet and child safe window treatments that can ensure their safety while providing functionality and style.
The Window Design Studio offers pet and child-friendly custom window treatments in San Francisco to fit your budget. There are even available motorized options for window treatments in Petaluma! With almost 50 years of combined experience, The Window Design Studio has proven that our specialty is high-quality products at reasonable prices.
Contact us today for a free consultation with an interior designer and experience The Window Design Studio Difference for yourself – you won't be disappointed!