Window treatments add both beauty and functionality to any living space, providing privacy while managing light levels and airflow. While readymade options exist, investing in custom window treatments could enhance your home's ambiance even further.
Versatility and Personalization
Custom window treatments provide an incredible range of options to suit your individual style and preferences. Unlike ready-made alternatives, custom treatments are specifically crafted to match the unique needs of your space, allowing you to choose the perfect styles, patterns, colors, and additional features that will beautifully complement your interior design.
You have the freedom to express your creativity fully, whether you prefer a minimalist look or a more luxurious, classic style. The versatility of custom solutions ensures that they seamlessly blend with the existing colors and textures in your home, enhancing its overall aesthetics without overpowering the existing decor. These diverse design choices make them a perfect addition to any living space, adding to its appeal and charm.
Energy Efficiency Made Simple
Custom window treatments contribute to increased energy efficiency in your home by harnessing natural lighting efficiently and minimizing electrical lighting needs during the day. Their strategic placement enables you to make full use of sunlight streaming into rooms while protecting furniture and floors from UV radiation damage.
Maintaining privacy in any home is vitally important, yet it should never compromise its interior view, style, or color palette. Custom window treatments can be designed to seamlessly transition throughout the day for optimal privacy while still offering aesthetic pleasure – they can even be programmed to open automatically when you wake up and close automatically at bedtime for guaranteed a visually appealing living space.
Custom window treatments are tailored specifically to each window size or shape for an impeccable fit that not only enhances aesthetic appeal but also helps manage light control and provide insulation. This approach makes window coverings even more stylish while improving light control and insulation capabilities.
Custom window treatments are handcrafted by experienced artisans with meticulous attention to detail. As a result, they tend to offer greater quality and durability compared to mass-produced store options.
The Downside Of Store-Bought Window Treatments
The drawbacks of store-bought window coverings should be considered before making a decision, as they may limit both their appearance and functionality.
One major concern is compromised durability. These treatments often use lower-quality fabrics to cut costs, and their limited warranties may not instill confidence that they will stand the test of time.
Another downside is the lack of design options. While some options might match your home's color scheme, they might not offer all the desired features and styles, leading to compromises that don't fully meet your vision.
Finding matching window treatments can also be challenging, as store-bought options may not seamlessly blend with your decor, causing visual disruptions and affecting your home's flow.
Moreover, store-bought treatments might not fulfill all your expectations when it comes to their functionality. Whether it's controlling lighting opacity, privacy settings, or having precise control options, they might fall short in meeting your needs.
Additionally, these treatments often come in standard sizes, which might not perfectly fit your windows. This could result in treatments that don't fully cover the windows or leave unsightly slats hanging at the windowsill, causing visual inconsistencies.
Automating Convenience at Your Fingertips
Take advantage of modern technology by opting for automated window treatments with motorized functionality. Compatible with smart home systems like Google Home and Alexa, motorized treatments allow easy control over lighting, privacy and ambiance with the press of a button – elevating your window covering experience!
Install Your Ideal Window Treatments with Professional Assistance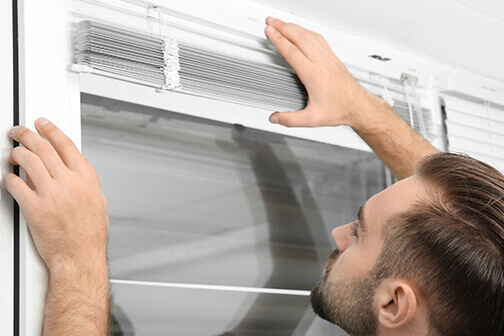 Custom window treatments can add the perfect finishing touches to any room in your home, elevating its atmosphere and functionality while increasing energy efficiency and automating it all at the same time. Being tailored specifically to you and taking advantage of automation makes these outstanding solutions.
If you're in search of the ideal window treatment solution for your home, consulting professional design specialists such as Window Design Studio could be crucial in selecting one that fulfills both aesthetics and functionality. Their expertise will assist in finding a match between aesthetics and functionality requirements that best suit you.
Add custom window treatments to your home and experience their transformative power! Reach out to Window Design Studio now so we can start helping create a more beautiful and functional living environment.