Are you searching for innovative ways to inject vibrancy into your living spaces? Boho curtains could be just the solution you've been searching for – not simply window coverings but transformative design elements that can completely change the atmosphere in any room. 
In this comprehensive guide, we'll dive deep into this world of boho curtains while discovering their style, versatility, and various ways they can enhance any decor style or interior scheme – prepare to be amazed!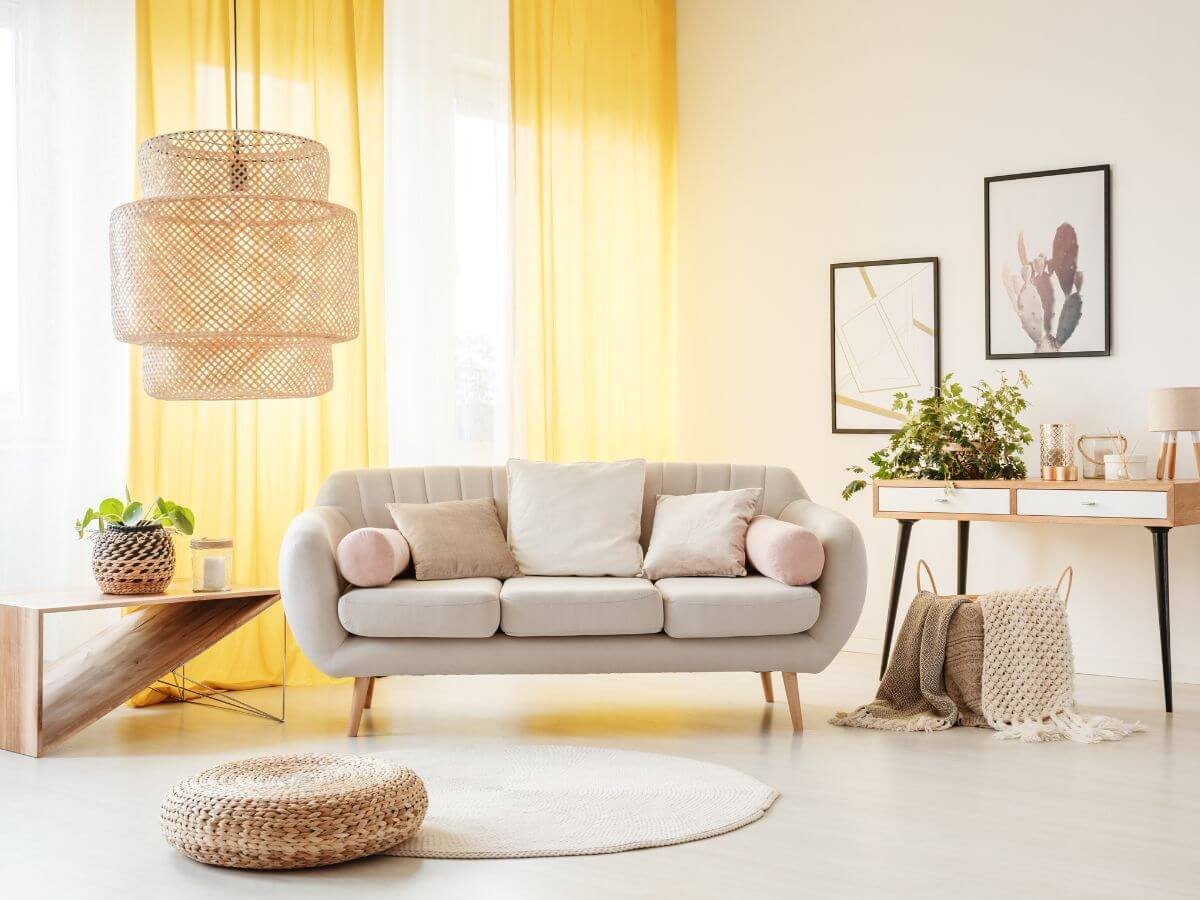 Bohemian or "boho" design draws its inspiration from world cultures, travel, and unconventional lifestyles – and is particularly beloved among creative souls seeking spaces that express individuality and authenticity. Boho interiors don't adhere to rigid rules; they feature vibrant hues, textures, and patterns, which combine seamlessly to create an effortlessly unique yet inviting ambiance.
At its core, boho style is all about telling a tale through decor. Imagine a room that appears to have grown organically over time by collecting treasures from faraway bazaars, vintage shops, and flea markets. Boho style encourages self-expression while celebrating imperfection – and when it comes to curtains, it opens up endless opportunities for adding character, color, and texture to your home.
The Transformative Power of Boho Curtains
Curtains serve multiple functions in interior design: privacy, natural light control, and insulation are just three benefits they bring while adding visual interest to a space. Bohemian designs take this functionality one step further by seamlessly incorporating these benefits with its charming aesthetics for a unique experience.
Imagine your space bathed in the warm glow of sunlight filtering through intricately-patterned curtains and the subtle movement and playfulness created by their delicate tassels and fringe. Tassels add movement and playfulness with every breeze that passes through – whether your goal is creating a cozy reading nook, lively living room space, or tranquil bedroom retreat, boho curtains provide a dynamic canvas to realize all your design dreams.
Innovative Curtain Designs to Add Some Spark in Any Space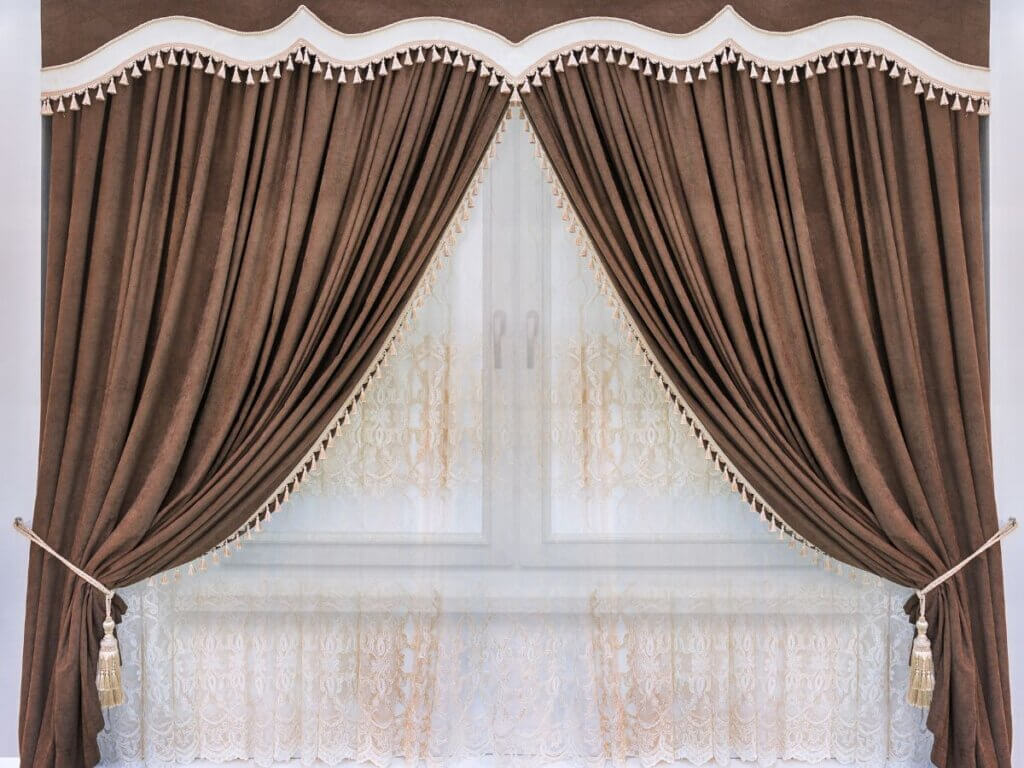 Macrame Marvel
Add timeless, artful beauty to your interior space with the timeless artistry of macrame. A macrame panel adds texture and depth, giving any room an effortless boho charm. Craftsmanship shines through in intricate knot patterns displaying character, providing subtle yet eye-catching design elements that complement various decor styles.
Bold Black and White
Look to black and white boho curtains for the addition of sophistication and drama. This timeless color combination adds an elegant edge to the bohemian decor while serving as an eye-catching contrast against vibrant accents – whether aiming for monochrome magic or pairing vivid hues, black and white boho curtains make a statement that is chic but eclectic all at the same time.
Tassel Charm
Tassels are an integral component of boho style, and they add the perfect dose of playfulness and charm when placed on curtains. Peach-colored curtains featuring these decorative details encapsulate boho chic with ease, creating an atmosphere of carefree fun.
Block-Printed
Take your interiors on an exotic journey with block-printed boho curtains from South Asia. This ancient technique, perfected over generations of refinement in that region, brings timeless beauty into any space while paying homage to tradition and adding an air of sophistication that balances elegance and whimsy.
Fringe Elegance in the Bathroom
It is time to give your bathroom some boho flair with fringe elegance! A shower curtain featuring black-and-white paisley patterns combined with fringe adds bohemian charm while modern aesthetics remain intact – creating depth and visual interest within any space.
Kitchen Charm with Floral Delight
Add the natural charm of nature into your kitchen with floral boho curtains that add floral delight. Their vibrant patterns bring energy and charm, providing a rich focal point that complements neutral and colorful decor elements for added visual impact.
Earth-Toned Dining Delight
Elevate your dining experience with salmon-colored curtains that exude moody elegance. These curtains frame windows and dining moments, enveloping you in warm and welcoming hues that complement those found throughout your flooring and creating a harmonious and balanced ambiance that ensures every meal will become an enjoyable memory.
Ethereal White Elegance
Harness the magic of white boho curtains to create a modern bohemian sanctuary. Layered textures take center stage, adding depth and warmth without overwhelming your space with color. Contrasting white curtains with natural hues like seagrass creates an appealing visual contrast while simultaneously creating an atmosphere of comfort and sophistication.
Boho Oasis in the Bathroom
Create a vibrant Boho oasis in your bathroom by pairing black-and-white color block shower curtains with tribal rugs, lush greenery, and baskets in this design choice that exudes boho charm. Boho style seamlessly bridges classic and contemporary elements for an oasis-esque retreat in any bathroom setting.
Bedroom Serenity with Floral Flourish
Channel the charm and allure of tropical paradise into your bedroom by layering stunning floral boho curtains in vibrant hues to bring life and energy into the sleeping area. Layered textures such as seagrass add depth, creating an exciting sleeping environment. Layering textures like seagrass can increase visual impact, enhancing its visual aesthetics in any space.
Mastering the Boho Aesthetic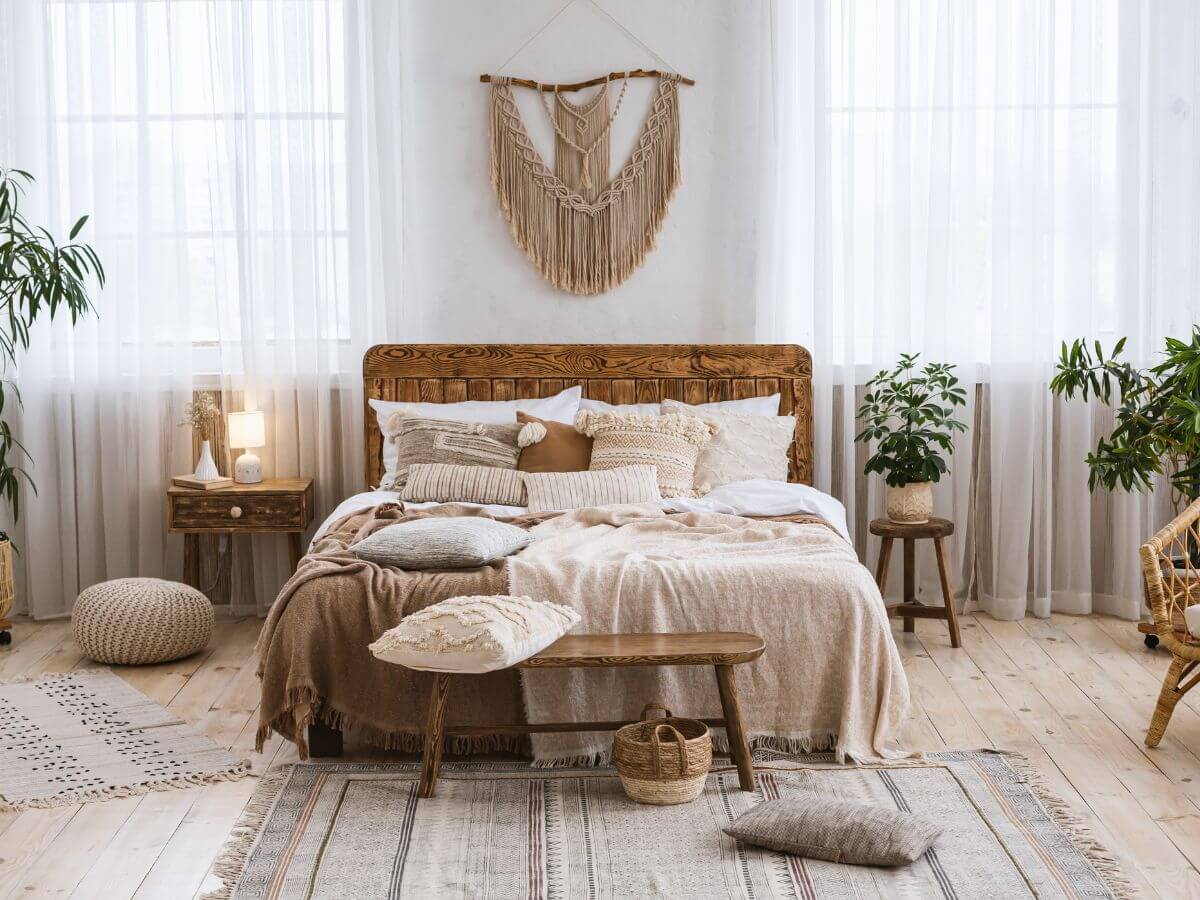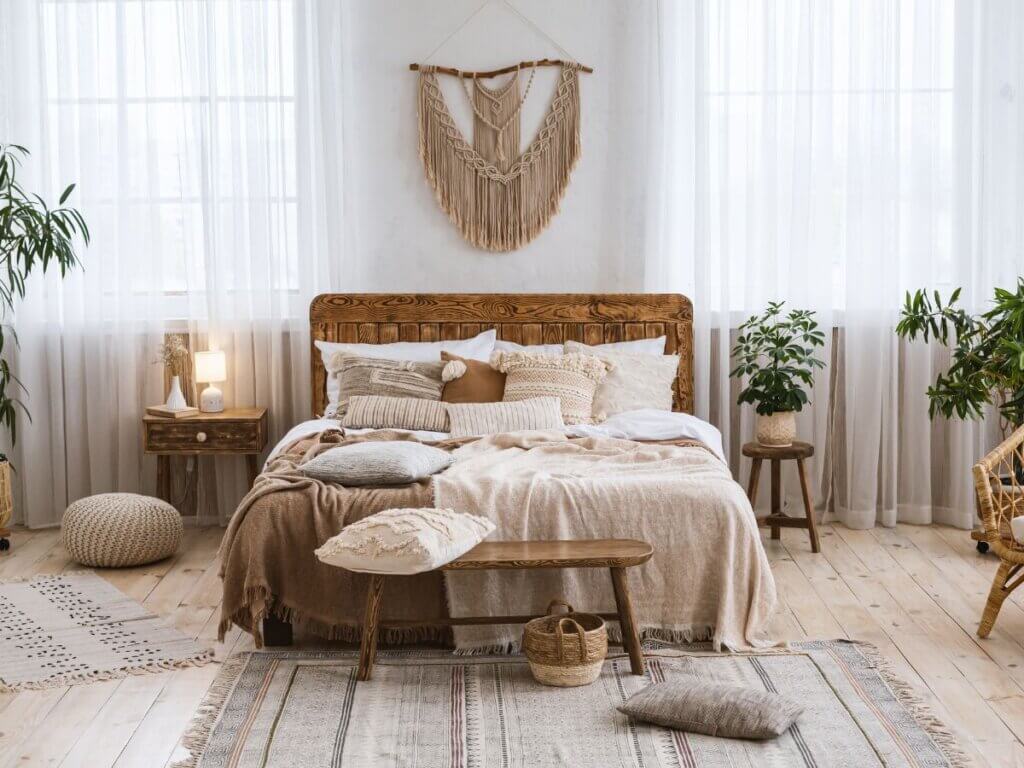 Acing the boho aesthetic means going beyond selecting curtains; it means curating an environment that reflects who you are. Here are a few essential tips when embarking on your boho design journey:
Experience Personal Expression: Decor is your opportunity to make a statement and express yourself authentically; choose pieces that capture what makes you unique, creating an area that feels uniquely yours.
Texture Play: Experiment with different textures, from macrame and tassels to woven materials and luxurious fabrics, for an interior that adds depth and visual interest. This approach to interior decoration adds visual depth and visual interest that adds depth and visual depth to the room.
Accept Colorful Harmony: Create a palette that expresses your creativity and wanderlust by mixing and matching hues to form a visually cohesive yet eclectic aesthetic. Feel free to mix and match shades and easily create visually cohesive yet diverse looks.
Add Nature's Touch: Bring elements of nature into your space by adding potted plants, woven baskets, and wooden accents that bring life and warmth into the atmosphere.
Layered Magic: Layering is a key element of boho design, mixing various textures, patterns, and colors to create dynamic spaces with captivating environments.Arranging Decor Items Artfully: Arrange your decor items artfully yet randomly to evoke the spontaneity and charm of the bohemian lifestyle. This approach makes your things seem more stylish while remaining comfortable.
Finding Your Ideal Boho Curtains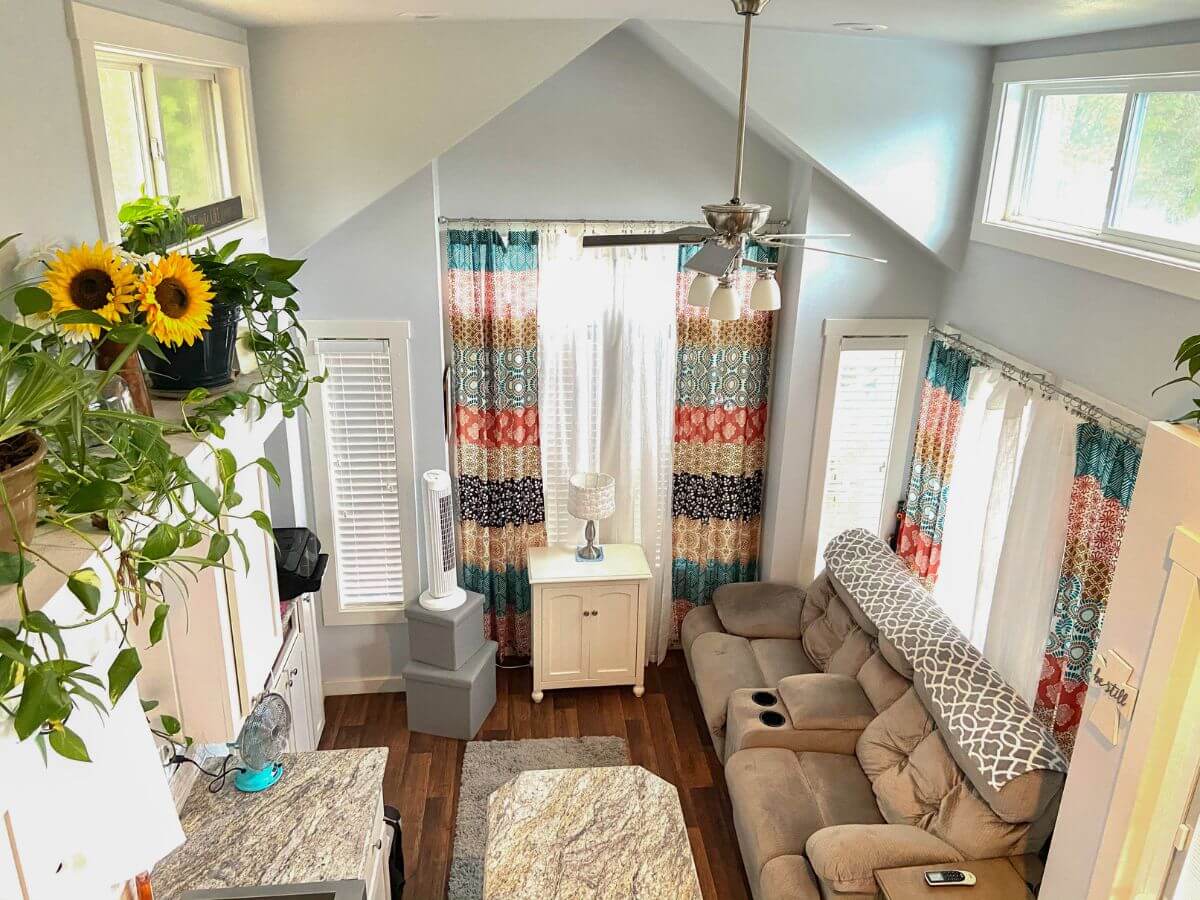 As you begin your search for boho curtains, keep these considerations in mind:
Style and Pattern: Select curtains that complement the overall decor style you envision for your room, whether that means intricate patterns, vibrant prints, or subtle textures – let your taste drive your selection!
Color Palette: Select curtains in hues that complement your room's existing palette, whether bold, vibrant, soothing, or serene. When selecting shades for curtains that enhance the atmosphere you want to create.
Texture and Material: Experiment with different textures and materials that fit boho aesthetics. From woven fabrics to lightweight sheers, each choice adds its layer to the overall ambiance of your space.
Functionality: Consider your functional needs before purchasing curtains. Are blackout curtains needed for improved sleep or sheer curtains that let in soft natural light? Make sure that any selection meets these practical demands.
Size and Length: To ensure curtains fit perfectly on each window, measure accurately to ensure that floor-length or shorter curtains can achieve the desired effects. Consider whether floor length is preferred for an elegant effect or shorter ones are more casual.
Budget: Establish an appropriate budget and explore options within that range. Keep in mind that investing in quality curtains can have an immense impact on their longevity and the aesthetic of your space.
Frequently Asked Questions (FAQs)
How do I select appropriate curtains for my living room? 
Begin by exploring images online in search of styles you like, taking into account their function and the needs of their occupants, measuring windows to determine their length and width, and then choosing curtains that complement decor style and color scheme.
What Is the Ideal Curtain Length? 
This depends on your desired style and the specific requirements of your space. Floor-length curtains create a luxurious and dramatic atmosphere, while shorter curtains may create more casual vibes. When choosing the best length curtains for your room, layout and purpose are key factors in decision-making.
How should I hang curtains? 
For an attractive and secure installation, choose a wall-mounted rod with sturdy brackets; tension rods may work for lighter curtains as an alternative solution.
Boho curtains go beyond window coverings; they're an opportunity to create spaces that reflect who you are as an individual. By infusing color, texture, and individuality into interior spaces through these captivating drapes, these captivating boho styles elevate every room's atmosphere and ambiance. Boho styles range from macrame textures and floral patterns to tasseled accents–no matter your design aspirations, there is sure to be one to meet them!
As you embark on your boho design journey, remember that every element you introduce adds another thread of texture and character to the tapestry of your space. Recognize and embrace imperfection while welcoming vibrant hues as an integral component. Use boho curtains as a canvas to transform your home into an authentic yet captivating haven that speaks directly to your soul!
If you're searching for expert guidance and a beautiful selection of boho curtains, The Window Design Studio's offerings may be precisely what you need. Take an exciting journey of creativity and self-expression as your home emerges into a boho masterpiece reflecting who you are as an individual while embracing imperfection with style!